Welcome to Optimum Vitality

Feel Better, Perform Better
Welcome to Optimum Vitality, formally Teff Chiropractic. We are excited to have opened our new location, right down the street from the original Teff Chiropractic building! It all started in 1980 with a vision from Dr. Joseph and Marguerite Teff to offer healing & the opportunity for optimum function to their patients. Today, their daughter Vanessa seeks to carry on the legacy of the clinic as first-line healing therapy. Optimum Vitality now specializes in nutritional therapy, cold laser, yoga & sports performance. As a clinic founded on excellence, professionalism & results, we look forward to helping you feel, look & perform better! As a family run wellness clinic, we welcome you into our space of healing; our home.
WHY WE'RE DIFFERENT
At Optimum Vitality, health is achieved by utilizing multiple techniques. To perform at your best, you need to feel well and think well. To achieve such, it's imperative that we effectively communicate with you. Our in-office lectures will provide you with the latest information on specific health related topics for continued success on your journey.
---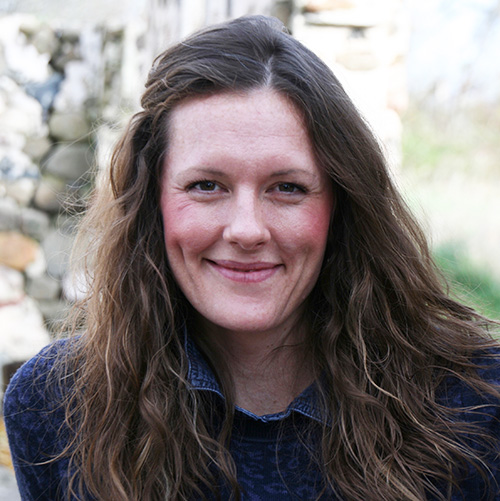 Vanessa is the daughter of Dr. Joseph and Marguerite Teff. She was raised in a household that valued nutrition, chiropractic care and mindfulness techniques. Her passion for nutrition was ignited in high school when she noticed the drastic positive effects nutritional therapy could have on one's sports performance.
With the help of Standard Process whole food supplements, chiropractic care, massage and visual imagery, Vanessa made the Junior National Rowing Team competing in the CANAMEX Regatta in Mexico and the Junior World Championships in Banyoles, Spain.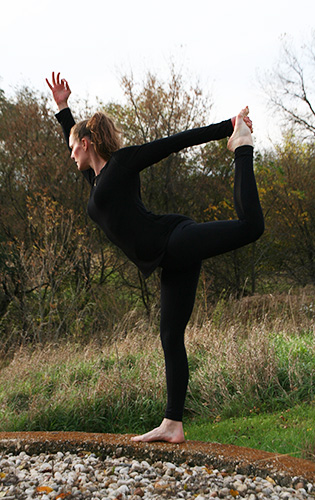 As one of the top recruited rowers in the nation, she earned an athletic scholarship to UCLA. At UCLA she was named All-American three consecutive years, named Most Valuable Oarswoman by her teammates two consecutive years and served as team captain during her last two years. It was at UCLA that her passion for nutrition and healing engulfed her. Proper nutrition was the only way to effectively fuel the body and increase recovery time. This she used to her advantage in order to break the school 2K record during her sophomore year. Vanessa began studying with her father during college. On her free weekends she would travel to whichever city he was speaking in to help present his nutritional lectures.
After graduating college Vanessa moved back to Middleton to intensely study under Dr. Teff. She sought to learn it all: How he evaluated a person (biomechanically and nutritionally), how to find the main stressors and how to effectively create an environment for healing. In order to learn more about whole food & nutritional therapy, she began working for Standard Process consulting with healthcare practitioners around the state helping them to integrate nutrition into their care. During this time she had the profound opportunity to learn from the top nutritionists and herbalists in the field. She takes that knowledge and seeks to pass it on to the practitioners she continues to consult with and the clients she sees daily.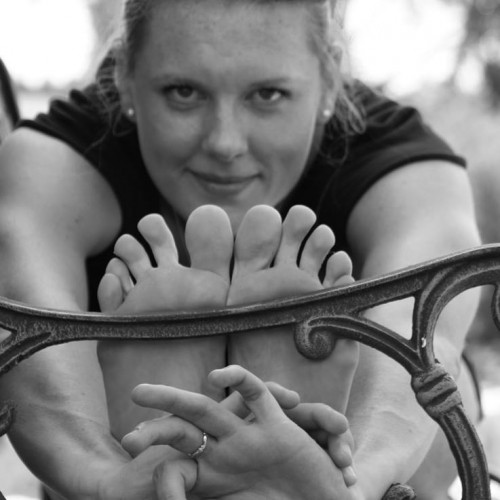 It's her belief that we cannot change the healthcare of our nation without first starting to change the landscape in our own communities. In 2014, Vanessa finished her 200-hour training to become a registered yoga instructor. She offers group yoga classes at Martingilio Martial Arts as well as individual & small group lessons at the clinic. Vanessa is a registered yoga instructor, certified chiropractic technician, certified in cold laser therapy and is currently pursuing her Master's in Nutrition. Vanessa has a deep passion for helping others feel better & perform better – physically, emotionally and mentally. She is incredibly grateful for having been exposed to such healing from a young age and only seeks to pass it on. She works with all types of people, conditions and issues but has extensive training in female health conditions, prenatal care, athletic performance, detoxification, & digestive distress.
---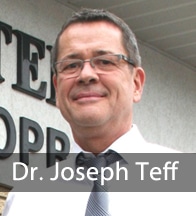 Dr. Teff's influence on the chiropractic community started in 1975, several years before him & his wife opened their first clinic. At this time he organized and served as president of the first National Organization for Pre-Chiropractic students. The following year, he developed the first pre-chiropractic curriculum in the nation. The innovations didn't stop there. After attending Sherman College of Chiropractic he invented the 3D marking system used on the Zenith 230 adjusting table for the We Care Chiropractic Research Foundation. He also helped develop the first protocols for the chiropractic profession in the use of video fluoroscopy. To many, Dr. Teff is known as the chiropractor to the chiropractors. His technique was derived from his quest for excellence and passion for chiropractic as a healing art. Each bone is connected: Align them in a methodical manner & adjust only what needs adjusting and you give the body the chance to heal itself. Because of this vision, Dr. Teff developed and holds the patent for a lower extremity device. He created this in order to enhance and correct his patient's biomechanics long after he stopped adjusting. His effective care allowed him to become a chiropractor for collegiate, semi-professional and professional athletes around the world including the UW Badgers, the Cincinnati Bengals, Pittsburgh Steelers, New York Giants, Caroline Panthers San Francisco 49ers, San Francisco Giants, numerous Olympians and the BMC Cycling Team, just to name a few. Under his care, his three children went on to perform at the collegiate and semi-professional level. As he integrated nutritional therapy into his clinic, he took the same methodical approach: Remove the stressors from the body, pinpoint the underlying dysfunction, supply the missing nutrients and simply allow the body to repair itself. He is an innovator, entrepreneur, problem solver, & most importantly innate healer. Dr. Teff has officially retired from daily chiropractic practice. He now consults on nutrition for Optimum Vitality and teaches practitioners around the nation his effective strategies for healing. An innovator at heart, he has developed tools in which to simplify the nutritional evaluation process for healthcare practitioners. He also offers remote consultations for nutritional healing. If you're a practitioner who is interested in studying with Dr. Teff or someone that cannot make it into the clinic and would like to have a distance consultation, please contact our office. We will happily provide you with all the details and set it up!
Dr. Teff Now Offers:
Private & small group nutrition and/or chiropractic training (four-hour sessions)
Health related lectures for your university, program or clinic
Advanced Testing Dials, EMF Protection & Food Harmonizing Cards (Nature's Frequencies)
Home & Office Energy clearing
---
Marguerite, the co-founder of Teff Chiropractic, started the clinic in 1980 alongside Dr. Teff. Together they established a viable, utterly successful and reputable business. Originally from New Jersey, Marguerite attended Marquette University in Milwaukee, Wisconsin. Her and Joe moved to back to Middleton after their wedding with the sole intention of saying good-bye to family and moving out west to start their clinic. As life would have it, the opportunity arose to begin their business in Middleton and they've never looked back.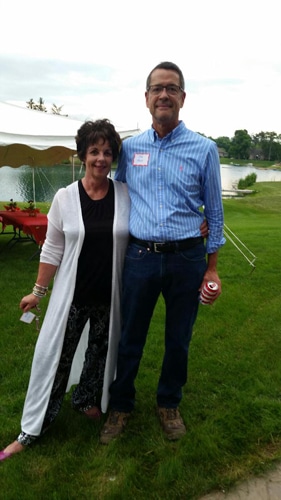 Marguerite ran the back end of the clinic and Flotation Station until her and Joe had kids. As their three kids grew up, she stayed at home in order to take care of them. Always involved in the clinic, she came back to work full-time after her youngest was in high school. Known for her East Coast honesty, thoughtfulness, Irish wit and immense heart, Marguerite found a way to run the front desk while keeping patients and clients entertained. Marguerite was the woman behind it all – procedures, scheduling, inventory – you name it. Her efficacious energy and creativity has helped transition the clinic every step of the way. Without her there would be no Teff Chiropractic or Optimum Vitality.
Marguerite is no longer with us in physical form. However, her spirit lives on and continues to guide the clinic with its strong foundation in honesty, warmth and inclusiveness.
---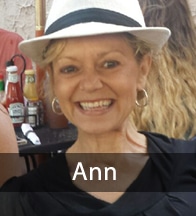 A native of Madison, Ann grew up immersed in the arts, sports and culture this city offers. Her love and connection to this city is recognized the moment you meet her. Long before she was even a patient at Teff Chiropractic, Ann studied speech and communicative disorders. After which, she worked for a well-known business in Madison for numerous years. A woman of many talents, you name it, she did it - Sales, Retail, Analytics & Customer Service, to name a few.
Ann and her husband Jim have three children together. With education being an important aspect of their family life, Ann dedicated her time to the schools in which her children attended. She went back to work after her kids were grown, bringing her expertise and unique perspective to Teff Chiropractic in 2009. Because of her own health results, she soon became the voice for the nutrition program Dr. Teff had established.
Today, her life experiences, knowledge, organization and positive energy are critical to the clinic's success. Always thinking one step ahead, Ann provides essential insight to the direction of the clinic. Her warmth, smile, professionalism and Midwest hospitality cannot be missed as one walks through the front door.
Outside the clinic, Ann enjoys spending time with her family, finding new restaurants, making mojitos and gardening.
---

Sue is grateful to have found a fulfilling place at Optimum Vitality. She enjoys meeting patients and the positive healing benefits the clinic has to offer. She truly enjoys coming into work each day to such a great environment.
Sue earned a Bachelor of Business in Computer Science at UW-Whitewater and a Master of Business at Edgewood College where she met her husband. Sue and her husband have two grown boys.
Before joining Optimum Vitality, Sue spent many years as a computer consultant. She then decided to switch gears and focus her attention on the health of her family, volunteering in the schools, and real estate.
When not working, Sue enjoys reading, yoga, playing piano, convertible car rides, boating, kayaking, golfing, and spending time with her family at their cabin.
Monday
8:00am - 12:00pm
2:00pm - 5:00pm
Tuesday
8:00am - 12:00pm
1:00pm - 5:00pm
Wednesday
8:00am - 12:00pm
2:00pm - 5:00pm
Thursday
8:00am - 12:00pm
* Virtual & Remote
Checks Only
Friday
Closed
Saturday
Closed
Sunday
Closed
6654 University Avenue
Middleton, WI 53562