Immune Check-Up For New Clients!
Immune Check-Up For New Clients!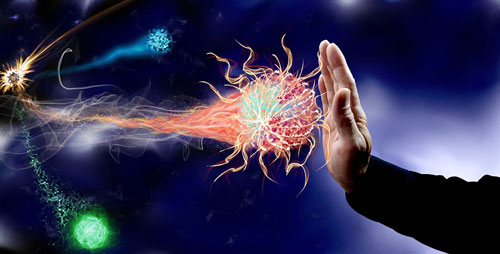 Are you sick and tired of being sick and tired!? I know that's usually the case when dealing with an illness of any kind. That's why we're offering our quick immune check-ups to anyone who isn't already a client. The latest round of sickness is the ever-persistent cough, lasting three to six weeks or even longer. Nearly all cases that I've seen in the clinic test the same way. Eventually, the cough will go away once your immune system is strong enough to finish the job. But.... wouldn't you be much happier knowing we can strengthen your system quickly with added immune support?! No need to let this annoying cough keep you down any longer!
Our immune check appointments are 30 minutes in length. No need to become a new client and schedule an hour visit; we'll get right to work and assess any immune system deficiencies you may have. We'll listen to you to find out what's happening, perform our hands-on assessment with functional muscle testing and create a healing program tailored for you. Rest assured, we'll contact you within a week to make sure you're noticing an improvement. My goal is to get you feeling healthy again, and it's not a secret that I would LOVE to continue working with you. If within the next 90 days you do decide to become a nutrition client, we'll apply the cost of the immune check-up towards your initial visit.
30-Minute Immune Check-up
$59